We travel for romance, we travel for architecture, and we travel to be lost.
-Ray Bradbury
Friends,
It has been quite a summer, what with the many road trips and undiscovered places to explore in this vast, grand country of ours. However, I find the days going by
way
too fast.
As such, here's a summary of things that I have been loving:
Gustave Dore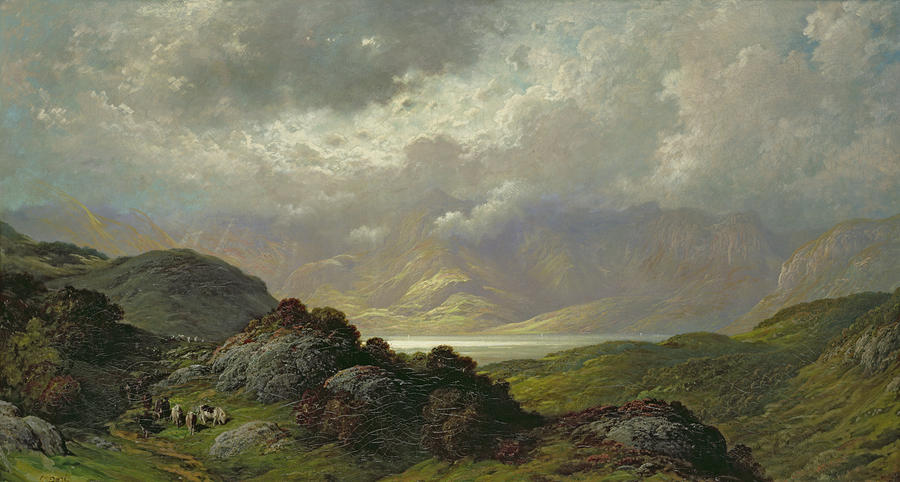 Scottish Landscape
While heading East a couple of weeks ago, I had to stop by the National Gallery of Canada. The Gustave Dore exhibition was on and I had to pop by. His landscapes are phenomenal and his paintings move you to such a degree that you feel compelled to act upon something grand. I particularly loved his illustrations to John Milton's
Paradise Lost
.
Currently reading:
I feel very lucky to have author Kenneth Oppel partake in a Author Q & A session with my book club, the
Matchbook Book Club
for this month! I thought it was a fun YA read that had memorable characters, a riveting plot, and an intriguing twist at the end.
I didn't know what to expect when I first received an advanced reader's copy of
A Song For Issy Bradley...
many chapters later, I fell in love with the characters and the deeply moving matter on the loss of a loved one. I did not know much about Mormons to begin with, but having read this book, it helped to provide a penetrating insight into their everyday world. Well worth the read.
Currently, I am reading this book. Already off to a great start. At first I thought the plot was predictable enough, but thankfully it has taken a turn so it's keeping me hooked. Stay tuned!
Don't I know it...
Recently, I've received lovely letters abroad from friends in England and Vienna! The art of letter-writing is even more important than ever. Take the time to contribute to snail mail, dear friends!
I still get a small thrill of seeing letters or parcels in my mailbox- it's honestly the best thing ever.
Films
Yes, yes, and yes!
I am huge fan of the first film,
The Trip
, and the lads are back at it with their witty humor and dialogue. This time, they're heading to the Italian countryside. Trust me when I say this, I am mighty envious of where they've been. Italy anyone?